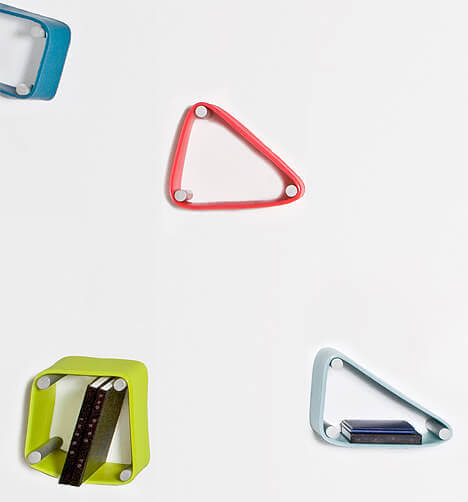 Pete Oyler, a recent MFA graduate of the Rhode Island School of Design (RISD) sent in images of his new "s t r e t c h" shelf. Made of cast rubber and machined aluminum, the are, essentially, giant rubberbands that function as wall shelves. And wall art…
From Pete Oyler:
Inspired by the potential of three dimensional design to incite playful curiosity and imaginative pause, the s t r e t c h shelf expands the function of the ordinary rubber band. The s t r e t c h shelf is surprising, fun, and adds a fresh twist to the everyday wall shelf.

The s t r e t c h shelf has a 10 inch diameter and can be stretched to a variety of shapes depending upon the user's preference.